Job Title / Employer
Postdoctoral Fellow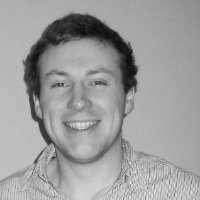 Scott Brown is postdoctoral fellow within the Center for European and Transatlantic Studies in the Sam Nunn School. Scott Brown's primary research interests lie at the intersection between International Relations theory, Foreign Policy Analysis and US-EU-China relations. 
He is currently working on a paper revisiting the transatlantic debate over the EU's proposal to remove its arms embargo against China by applying Securitization Theory. Beyond that, he's starting a new project examining how the EU manages its strategic partnerships with the US and China through a policy learning framework. He also has smaller projects, including a collaboration with Assistant Professor Dalton Lin on NATO-Taiwan relations.
WHY ACADEMIA?
I became interested in pursuing a career in academia when I entered my junior Honours year at the University of Glasgow, and realized that there was much more to it than teaching and a long summer break! Getting to know my professors and their work better was really inspiring, and it became obvious to me that I wanted to follow that path, too. If I wasn't in academia, I'd still be interested in politics and international affairs - so being able to read, write, talk, research, and teach on these topics for a living is a privilege. 
FAVORITE COURSE TO TEACH
Transatlantic Relations - I draw on what I've learned through my research in this course, and use it to engage students in discussion of some of the issues about the changing international system since the end of the Cold War. Recent events have made it an even more relevant subject, so we are able to draw in discussion of current affairs on a regular basis. 
ADVICE FOR STUDENTS
Study the topics that you love - it doesn't feel like work that way. Challenge your professors! (In a respectful way, of course). Don't take anything we say as the final word. 
EXTRACURRICULAR ACTIVITIES 
Spending time with my two young children. We love to go to the Georgia Aquarium, the Zoo, Fernbank Natural History Museum, etc. so I can be spotted at those types of places most weekends. I enjoy cooking, too.