Job Title / Employer
Professor of International Affairs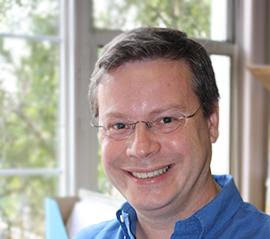 Alasdair Young is professor in the Sam Nunn School of International Affairs and co-director of the Center for European and Transatlantic Studies, a Jean Monnet Center of Excellence, at the Georgia Institute of Technology.
CURRENT RESEARCH
The central question that motivates my research concerns the compatibility of globalization with domestic policy autonomy.  I am currently working on two related projects.  One considers the extent to which multilateral trade rules constrain states' regulatory choices.  The other explores the origins and implications of anti-globalization populism.
WHY ACADEMIA?
I have always been fascinated by international politics, and academia gives me the opportunity to pursue that interest and to share what I learn.
FAVORITE COURSE TO TEACH
It's hard to choose a favorite. I really enjoyed teaching INTA 3301 International Political Economy last semester.  The course touches on so many topics that are prominent in the news and which are central to understanding the world around us.  Having a great, engaged class really helped.
WORDS OF WISDOM
Take advantage of the great opportunities outside the class room, from internships to study abroad to guest speakers to clubs.  These activities are intrinsically rewarding, but will also expose you to new ideas, possibilities and people.
NONACADEMIC ACTIVITIES
I love to explore the natural beauty of Georgia and its surroundings with my family. I also enjoy building Lego and doing puzzles with my son and having date-nights with my wife.