Degree
PhD in International Affairs, Science and Technology (IAST)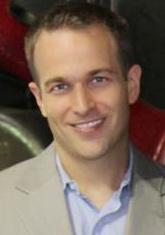 Jon Schmid is a Ph.D. candidate studying International Affairs, Science and Technology. His research focuses on the consequences and causes of technological adoption, diffusion and innovation. His research has been published in Development in Practice, and Review of Policy Research, International Studies Quarterly, and Science and Public Policy.
Before Tech, he worked as a consultant for an economic development consulting firm doing work on the World Bank, Inter-American Development Development Bank, United Nations and USAID projects. He received his bachelor's degree in Economics and International Affairs and a master's degree from George Washington University. 
WHY THE NUNN SCHOOL?
I decided to pursue a PhD because I was fascinated by how technology would change the future of international politics. I was, and remain, convinced that accelerated technological change will be one of the most important variables in shaping international relations. I chose the Nunn School because of its expertise within the intersection of technology and international affairs. 
GEORGIA TECH RESOURCES
Absolutely, the resources available at Georgia Tech are remarkable. While I been here, I've had the pleasure of co-authoring articles with individuals from the Nunn School, Public Policy, and the Enterprise Innovation Institute.
COLLABORATING
My approach has been to find faculty members or other graduate students with a shared research interest and to engage in conversations with them. Georgia Tech has a lot of people that study technological change and that use the kind of econometric and bibliometric approaches that I use, however these people are spread out across the campus.  I have found that people typically love to talk about their work and to provide feedback on other's work. In some cases, these conversations turn into collaborative research projects.  In others, they end at interesting conversations.