2021 Tong Zhao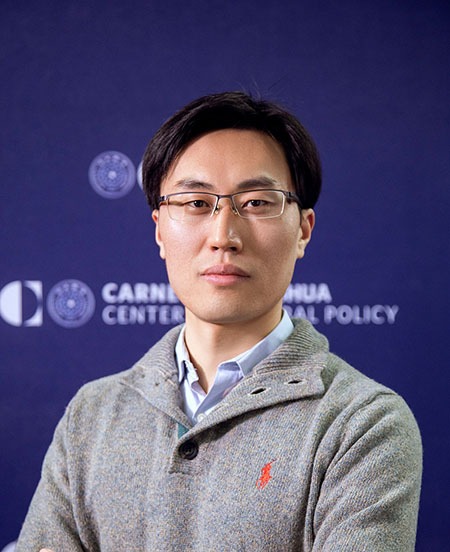 PhD IAST 2014
Tong Zhao is a senior fellow in the Nuclear Policy Program at the Carnegie Endowment for International Peace, based in Beijing at the Carnegie–Tsinghua Center for Global Policy. His research focuses on strategic security issues, such as nuclear weapons policy, deterrence, arms control, nonproliferation, missile defense, hypersonic weapons, and China's security and foreign policy.
Zhao serves on the board of directors of the Asia-Pacific Leadership Network for Nuclear Non-Proliferation and Disarmament and on the advisory board of the Missile Dialogue Initiative. He is also an associate editor of the journal Science & Global Security, and is a member of the International Panel on Fissile Materials. Previously he was a Stanton Nuclear Security Fellow at Harvard University, a nonresident WSD-Handa Fellow at Pacific Forum, and worked for the Office of Foreign Affairs of the People's Government of Beijing Municipality.
Zhao earned a Ph.D. in science, technology, and international affairs from Georgia Tech. He also holds a master's degree in international relations and a bachelor's degree in physics from Tsinghua University.
The Ivan Allen College of Liberal Arts Distinguished Alumni Awards induction ceremony was created in 2015. The awards celebrate excellence in the College community by honoring outstanding graduates of the College, current undergraduates, graduate students and faculty, and our friends and supporters. The Distinguished Alumni Awards recognizes graduates from each of the College's six schools.
2020: Nicole Kruse
MS INTA 2000
As chief development officer for Health and Peace Programs at The Carter Center, Nicole Kruse directs the development activities for the Center's programs, which include international efforts to eradicate disease and promote peace, democracy, and human rights. Before joining The Carter Center, Kruse directed the corporate and foundation relations program at the CDC Foundation associated with the United States Centers for Disease Control and Prevention (CDC). She also has prior professional experience in higher education and international trade. Kruse received an M.S. in International Affairs from the Sam Nunn School of International Affairs, a graduate certificate international management from the School of Management (now the Scheller College of Business), and a B.A. in Economics and French from Hollins College. In 2012, Kruse was named Chevalier (Knight) in the National Order of Merit by decree of the president of the French Republic. That same year she received the Emory University Award of Distinction. Kruse is presently a member of the Sam Nunn School Advisory Board.
2019: Andrew Harris
MS INTA 2010
Andrew Harris is Amazon's head of Public Policy for Southeast Asia, Australia, and New Zealand. Based in Singapore, he is responsible for advocacy in support of Amazon's consumer-facing businesses. In that role, Harris and his team engage policy makers on behalf of Amazon's interests throughout the region on a wide range of matters, including trade, tax, data governance, and consumer protection. Previous to his current role, Harris served as Amazon's senior manager of Public Policy, working from Washington, D.C. In that role, he managed a diverse team and portfolio that included responsi-bility for trade policy and Internet governance, as well as Amazon's policy efforts in Canada and Brazil. Before joining Amazon, Harris served as a foreign affairs officer in the U.S. State Department's Office of Communication and Information Policy. He held a number of positions including serving as the primary advisor on internet policy issues, as well as covering technology policy in Africa and Asia. Harris began his career serving as a surface warfare officer in the U.S. Navy. He holds an M.S. in International Affairs from Georgia Tech and a B.A. from Vanderbilt University.
2018: Johnny Jones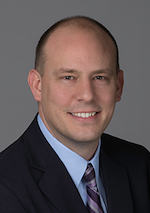 INTA 2002
Johnny Jones is a career foreign service officer with the U.S. Department of State currently based in Washington, D.C., in the Bureau of Near Eastern Affairs. Jones most recently served at the U.S. Embassy in Paris, France, from 2014 - 2016, after previous overseas assignments in Islamabad, Pakistan from 2012 - 2013, Cairo, Egypt, from 2010 - 2012, and Baghdad, Iraq, from 2008 - 2009. Before his first overseas posting, Jones worked on issues pertaining to the Israeli-Palestinian conflict from 2006 - 2007. His diplomatic career has primarily focused on political developments and counterterrorism issues in the Middle East and North Africa. Jones is a 2002 graduate of the Sam Nunn School of International Affairs at Georgia Tech and a 2005 graduate of the Georgia State University College of Law in Atlanta, Georgia. He is a member of the State Bar of Georgia, a term member at the Council on Foreign Relations, and is proficient in French.
2017: Jeremy Farris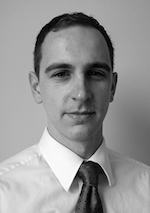 INTA 2004
Jeremy Farris graduated from the Sam Nunn School of International Affairs in 2004 and earned a law degree from Harvard Law School and a Ph.D. from Oxford University where he was a Rhodes Scholar. He graduated with highest honors from Georgia Tech as a Stamps Family Scholar, cum laude from Harvard Law School, and "with distinction" from Oxford University. Jeremy is engaged in voting rights and the law of democracy and has taught courses in philosophy and public policy at the Harvard Kennedy School, Georgia Tech, Morehouse College, and University College, Oxford. Farris worked as an attorney in Atlanta where he practiced constitutional law and complex business litigation at Bondurant, Mixson & Elmore. A member of the State Bar of Georgia, he is admitted to practice in several courts, and clerked on the U.S. Court of Appeals for the Sixth Circuit and the New Mexico Supreme Court. Jeremy grew up in Houston County, Georgia. He currently lives in Los Ranchos, New Mexico, with his spouse, Lisa, who is also a Georgia Tech graduate. Farris is currently a law clerk to Judge James O. Browning, U.S. District Court for the District of New Mexico.
2016: David Cooper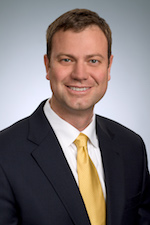 INTA 1996
Mr. David Cooper is the Owner and Chief Executive Officer of Anglicotech LLC, a veteran-owned small business that specializes in Department of Defense Information Technology Systems, Supply Chain Integration, and Cyber Security.  Anglicotech also conducts Research and Development and has worked with the Georgia Tech Research Institute (GTRI) on carbon nanotube sensors.  David was born in Stone Mountain, Georgia and received a Bachelor's degree in International Affairs from the Sam Nunn School of International Affairs in 1996.  He went on to earn a Master's in Information Technology Management from the Naval Postgraduate School in 2005.
Prior to establishing his own business, David spent over five years on the Government acquisition team for Global Combat Support System – Marine Corps (GCSS-MC).  This Oracle based Enterprise Resource Planning (ERP) system modernized the Marine Corps' supply chain and maintenance processes.  While at GCSS-MC, David served in several leadership roles to include the technical director and project manager.
Mr. Cooper served over twelve years on active duty in the Marine Corps as an Infantry Officer, and four years in the USMC Reserve.  His assignments included the 2d Air and Naval Gunfire Liaison Company, Joint Task Force-Six, and 1st Battalion, 8th Marines.  David served in Iraq in 2003 on a combat tour where he was attached to the Army's 3rd Infantry Division as a close air support coordinator.
2015: Scott Bray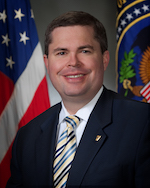 INTA 1996
Scott W. Bray became the National Intelligence Manager for East Asia in November 2012. He oversees all aspects of the intelligence community's collection and analytic efforts regarding East Asia. Bray is the personal representative of the Director of National Intelligence (DNI) on East Asian matters and serves as the DNI's focal point for the integration of all activities in the region. Prior to this, Bray was the deputy national intelligence manager and principal deputy national intelligence officer for military issues. Bray also served as the United States Navy's senior intelligence officer for China, where he advised senior defense department and naval officials. His responsibilities included overseeing China-related efforts at the Office of Naval Intelligence (ONI) as well as major intelligence community initiatives pertaining to China's navy. For his service, Bray was awarded the Navy Superior Civilian Service Award, the highest award the Chief of Naval Operations can bestow upon a civilian. While serving as submarine operations and readiness analyst in the Submarine Warfare Operations Research Division (SWORD), he was awarded the Joint Civilian Service Commendation. Bray earned a B.S. of International Affairs from Georgia Tech in 1996, and a Master of International Affairs at Columbia University in 1998.