Dr. Graham Allison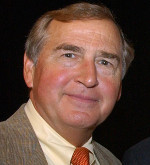 Director of the Belfer Center for Science and International Affairs and Douglas Dillon Professor of Government, John F. Kennedy School of Government at Harvard University
Graham Allison is Director of the Belfer Center for Science and International Affairs and Douglas Dillon Professor of Government at Harvard's John F. Kennedy School of Government.  The "Founding Dean" of the modern Kennedy School, Dr. Allison has served as Special Advisor to the Secretary of Defense under President Reagan and as Assistant Secretary of Defense under President Clinton.  Dr. Allison's first book, Essence of Decision: Explaining the Cuban Missile Crisis (1971) ranks among the all-time bestsellers with more than 450,000 copies in print.  His latest book (2013), Lee Kuan Yew: The Grand Master's Insights on China, the United States and the World(co-authored with Robert Blackwill), has been a bestseller in the US and abroad.  His previous book, Nuclear Terrorism: The Ultimate Preventable Catastrophe, now in its third printing, was selected by the New York Times as one of the "100 most notable books of 2004."   
David Cooper
Owner & Chief Executive Officer, Anglicotech LLC
David Cooper is the owner and CEO of Anglicotech LLC, a technology company that specializes in IT Systems Development, Supply Chain Integration, and Cyber Security.  He also owns a Research and Development company that focuses on sensors and carbon nanotube technology.  Mr. Cooper served over twelve years on active duty in the Marine Corps as an Infantry Officer including a combat tour in Iraq where he was awarded the Bronze Star.
Mr. Cooper received a Bachelor's degree in International Affairs from the Sam Nunn School at Georgia Tech in 1996 and went on to earn a Master's in Information Technology Management from the Naval Postgraduate School.  He serves on the CARE Global Leaders Network Advisory Board and is an active supporter and fundraiser for The Fisher House Foundation.
Ambassador Gordon D. Giffin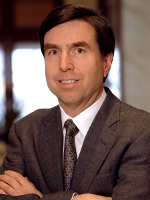 Lawyer and Senior Partner, McKenna, Long & Aldridge LLP
Mr. Giffin is Senior Partner of the law firm of McKenna Long & Aldridge, where he maintains offices in Washington, D.C. and Atlanta.  His practice focuses on international transactions related to trade, energy and public policy.  He has been engaged in the practice of law or government service for more than thirty years.  He served as the United States Ambassador to Canada with responsibility for managing Canada/U.S. bilateral relations, including energy and environmental policy from August 1997 to April 2001.  Prior to that, he served as Chief Counsel and Legislative Director to United States Senator Sam Nunn, with responsibility for the legal and legislative operations of the office.
Mr. Giffin is a director of Canadian Imperial Bank of Commerce, Canadian National Railway Company, Canadian Natural Resources Ltd. and Just Energy Group Inc.
At TransAlta, Mr. Giffin is Chair of the Board.
Mr. Giffin holds a bachelor of arts from Duke University (Durham, NC) and a juris doctorate from Emory University School of Law (Atlanta, GA).
Hubert "Herky" L. Harris, Jr.
Owner, Harris Plantation, Inc.
Hubert L. Harris, Jr., "Herky", is the Owner of Harris Plantation, Inc. Mr. Harris was the Chief Executive Officer of Invesco North America, from 2003 to 2005; he served as CFO of Invesco from 1993-1996 and as a member of Invesco's Board of Directors from 1993-2004. Mr. Harris served as CEO of Invesco Retirement from 1993-2005. Mr. Harris was the Assistant Director of the Office of Management and Budget during President Carter's administration. Mr. Harris serves on multiple boards, including Aaron's, Inc. and SEI Mutual Funds Complex. He previously served as Chairman of the Georgia Tech Alumni Association, Chairman of the Georgia Tech Foundation, and Executive Director of the International Association for Financial Planning. Mr. Harris serves on the Board of Trustees for the Alexander-Tharpe Fund, the Board of Trustees for the Georgia Tech Foundation as a Trustee Emeritus, the Board of Councilors for The Carter Center, and as a Trustee of the William Harris Homestead Foundation. He is the recipient of numerous awards, including the 2003 Global Business Leadership award from the Robinson School of Business at Georgia State University, the 2005 Distinguished Achievement Award from Georgia Tech's Scheller College of Business, and the 2011 Joseph Mayo Petit Distinguished Service Award. Mr. Harris holds degrees from the Georgia Institute of Technology and Georgia State University.
Eleanor Hill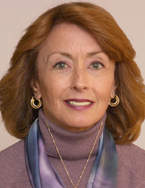 Partner, King and Spalding
Eleanor Hill is a partner in King & Spalding's Government Advocacy and Public Policy Practice Group, where she focuses on Congressional and other government investigations, corporate internal investigations, legislative and policy issues, compliance matters, and issues pertaining to homeland security and intelligence.
Ms. Hill has over 35 years of experience handling investigations in both the executive and legislative branches of government and in the private sector. Recognized for her investigative expertise, in 2002 the House and Senate Intelligence Committees asked her to lead the historic, bipartisan, and bicameral Joint Congressional Inquiry on the September 11th Attacks. As Staff Director, she directed the investigation, hearings, and report that reviewed the nation's highly classified intelligence files and first uncovered what our Intelligence Community knew, or should have known, regarding the terrorist threat prior to the September 11th attacks.
From 1995 through 1999 Ms. Hill served as Inspector General to the Department of Defense, appointed by President Clinton. A leader in the inspector general community, she served as Vice Chair of the President's Council on Integrity and Efficiency, as co-chair of the Intelligence Community Inspectors General Forum, and as a Member of the Attorney General's Council on White Collar Crime. She was awarded the Department of Defense Distinguished Service Medal by Secretary William Perry and the Bronze Palm to the Distinguished Public Service Medal by Secretary William Cohen.
From 1980 through February 1995, Ms. Hill led numerous Congressional investigations while serving as Chief Counsel and Staff Director of the United States Senate's Permanent Subcommittee on Investigations.  In 1987, she also served as Liaison Counsel for Senator Sam Nunn on the Senate Select Committee on Secret Military Assistance to Iran and the Nicaraguan Opposition. She is also a former federal prosecutor and experienced trial lawyer.
Ms. Hill has testified on numerous occasions before various Congressional Committees in both the House and the Senate and has been a featured speaker in Congressional Research Service training for Congressional Members and staff. Her experience includes numerous public speaking engagements and media interviews on issues related to investigations, homeland security, intelligence policy and counterterrorism.
Nicole B. Kruse, M.S.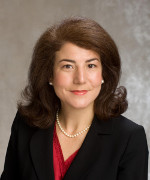 Chief Development Officer, Health and Peace Programs, The Carter Center
As Chief Development Officer for Health and Peace Programs at The Carter Center, Ms. Kruse directs the development activities for the Center's programs, which include international efforts to eradicate disease and promote peace, democracy, and human rights.  Before joining the Center, Ms. Kruse directed the corporate and foundation relations program at the CDC Foundation, associated with the United States Centers for Disease Control and Prevention (CDC).  She also has prior professional experience in higher education and international trade.
Ms. Kruse received an M.S. in International Affairs from the Sam Nunn School of International Affairs at the Georgia Institute of Technology, a Graduate Certificate in International Management from the School of Management at the Georgia Institute of Technology, and a B.A. in Economics and French from Hollins College. 
In 2012, Ms. Kruse was named Chevalier (Knight) in the National Order of Merit by decree of the President of the French Republic.  That same year, she received the Emory University Award of Distinction.
Craig Lesser
Managing Partner, Pendleton Group
Mr. Lesser is the Managing Partner of the Pendleton Group, a seven-member partnership providing counsel and strategy in the areas of economic development and government affairs. From 2004 to 2007, he was the Commissioner of Economic Development for the state of Georgia where he directed efforts to recruit new business, expand existing business and expand trade and tourism on the global stage. Mr. Lesser has served as managing director of McKenna Long & Aldridge and he previously served as vice president of government and regulatory affairs at Georgia Power Company, president and CEO of Mirant New York and senior vice president of external affairs at Mirant Americas. He has served on a number of boards including CIFAL Atlanta, a UN based initiative to train local officials on governance, economic development, women's and health issues, the Carter Center Board of Councilors, the Georgia Public Broadcasting Board of Directors, the Board of Public Broadcasting of Atlanta, and the Atlanta Regional Commission's Competitiveness Initiative. The Atlanta Regional Commission named Lesser the winner of its 2016 Harry West Visionary Award.
Mr. Lesser received his BA from the State University of New York College at Oneonta, where he has been recognized as a Distinguished Alumnus, and is a graduate of the Advanced Management Program at Harvard Business School, Leadership Georgia and the Regional Leadership Institute.
Thomas E. Noonan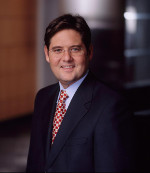 Partner, TechOperators & General Manager, Energy Wise Solutions, Cisco Systems
Tom Noonan is General Manager of Energywise Solutions for Cisco Systems. Noonan was most recently Chairman and CEO of JouleX, an innovative energy management company he co-founded in 2010 that was acquired by Cisco Systems in 2013. Noonan is also an active venture capitalist through his venture firm, Techoperators LLC where he is a founding partner. Prior to founding JouleX and TechOperators, Noonan was Chairman, President, and Chief Executive Officer of Internet Security Systems, Inc., (ISS) which was acquired by IBM in 2006. Noonan co-founded ISS in 1995 and pioneered the industry's first automated intrusion and vulnerability detection systems.
Noonan holds a mechanical engineering degree from Georgia Tech and a business degree from Harvard University. He serves on the White House National Infrastructure Advisory Council and on the board of directors for Woodruff Arts Center, Georgia Tech Foundation, Georgia Tech Athletic Association, Georgia Research Alliance, Children's Healthcare of Atlanta, and Manhattan Associates, a publicly traded global provider of Supply Chain Management solutions.  He is also an active philanthropist through the work of the Thomas E. Noonan Family foundation which supports education, environmental and healthcare causes locally and nationally.
The Honorable Sam Nunn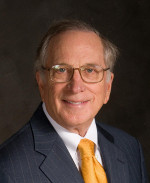 Co-Chairman and Chief Executive Officer, Nuclear Threat Initiative (NTI)
Former U.S. Senator Sam Nunn is co-chairman and chief executive officer of NTI. He served as a U.S. Senator from Georgia for 24 years, from 1972 to 1996.
Nunn attended Georgia Tech, Emory University and Emory Law School, where he graduated with honors in 1962. After active duty service in the U.S. Coast Guard, he served six years in the U.S. Coast Guard Reserve. He first entered politics as a member of the Georgia House of Representatives in 1968.
During his tenure in the U.S. Senate, Nunn served as chairman of the Senate Armed Services Committee and the Permanent Subcommittee on Investigations. He also served on the Intelligence and Small Business Committees. His legislative achievements include the landmark Department of Defense Reorganization Act, drafted with the late Senator Barry Goldwater, and the Nunn-Lugar Cooperative Threat Reduction Program, which provides assistance to Russia and the former Soviet republics for securing and destroying their excess nuclear, biological and chemical weapons.
In addition to his work with NTI, Nunn has continued his service in the public policy arena as a distinguished professor in the Sam Nunn School of International Affairs at Georgia Tech and as chairman of the board of the Center for Strategic and International Studies in Washington, DC.
Major General Arnold L. Punaro, USMC (Ret.)
CEO, Punaro Group, LLC
Arnold Punaro is the CEO of the Punaro Group, LLC, a Washington-based firm offering government relations, strategic planning and federal budget and market analysis. He's also Chairman of the Reserve Forces Policy Board, the Secretary of Defense's independent advisor on reserve and national guard matters. A member of the Defense Business Board, he previously served as a former executive vice president at Science Applications International Corporation (SAIC) and as Senator Sam Nunn's Staff Director of the Senate Armed Services Committee. A retired U.S. Marine Corps Major General, he served as the Commanding General of the 4th Marine Division. He served on active duty as an Infantry Platoon Commander in Vietnam where he was awarded the Bronze Star for valor and the Purple Heart. He has Masters of Arts degrees from the University of Georgia and Georgetown University.
Clyde C. Tuggle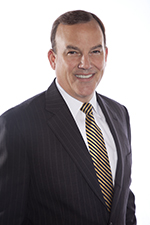 Global Public Affairs and Communications,The Coca-Cola Company
Clyde C. Tuggle is Senior Public Affairs Adviser to the Chief Executive Officer, The Coca-Cola Company. Mr. Tuggle joined the Company in 1989 and has held a variety of roles, including manager for the Austria business unit, Director of Worldwide Public Affairs and Communications, president of the Russia, Ukraine & Belarus Business Unit, and Vice President of Corporate Affairs and Productivity.  From 2009 to 2017, he served as Senior Vice President, Global Public Affairs and Communications, a position reporting directly to the Chairman, Board of Directors, and Chief Executive Officer of The Coca-Cola Company. Mr. Tuggle serves on the boards of directors of the Georgia Power Company and Oxford Industries, Inc.
Mr. Tuggle is President of the Atlanta Rotary Club.  He is a trustee of the Georgia Research Alliance, and serves on the boards of the Atlantic Council, the Center for Addiction and Substance Abuse, Georgia Historical Society, the U.S. Russia Business Council and is chairman of the World Affairs Council of Atlanta.  He is a member of the Council on Foreign Relations, the Goizueta Business School Advisory Board, the Yale University International Advisory Board, and the Leadership Council of the Center for Public Leadership at Harvard Kennedy School.  In 2013, Mr. Tuggle was elected a Woodrow Wilson Visiting Fellow.
He holds a bachelor's degree in German Studies and Economics from Hamilton College and a Master of Divinity from Yale University.  He studied at the Ludwig-Maximillian Universität in Munich, Germany, and completed The Executive Program at the University of Virginia's Darden Business School.
Carl Ware
Retired Executive Vice President of Public Affairs and Administration, The Coca-Cola Company
Carl Ware retired as executive vice president, Public Affairs and Administration, The Coca-Cola Company. Prior to his appointment to the Public Affairs position, he had operational responsibility for Government Relations, and Facilities Management. He served as president of the Company's Africa Group, with operational responsibility for 50 counties in sub-Saharan Africa.
Mr. Ware joined The Coca-Cola Company. He was named Vice President of Special Markets for Coca-Cola USA in 1979, with responsibility for expanding African-American and Hispanic marketing and advertising programs. In 1982, Mr. Ware was elected Vice President, Urban Affairs, with responsibility for domestic and international external affairs and philanthropic programs. He was elected a Senior Vice President in 1986. In 1991, Mr. Ware was named Deputy Group President, Northeast Europe/Africa Group, based in London.
In 1973, Mr. Ware was elected to the Atlanta City Council and served as president of the Council from 1976 to 1979.
In 1990, Mr. Ware chaired The Metropolitan Atlanta United Way Campaign, which raised over $51 million for disadvantaged families in the Atlanta community. He was Chairman of the Metro Atlanta Chamber of Commerce in 2002.
Mr. Ware serves on the board of trustees of Clark Atlanta University. He is a member of the board of Coca-Cola Bottling Co. Consolidated, Cummins Inc., Chevron Corporation, PGA TOUR Golf Course Properties, Inc., Atlanta Falcons, and Bank of Coweta.
Mr. Ware holds a bachelor's degree from Clark College (Clark Atlanta University) and a master's degree in Public Administration from the Graduate School of Public and International Affairs at the University of Pittsburgh. He is also a graduate of the Harvard Business School International Senior Management Program.