Graham Allison, Ph.D.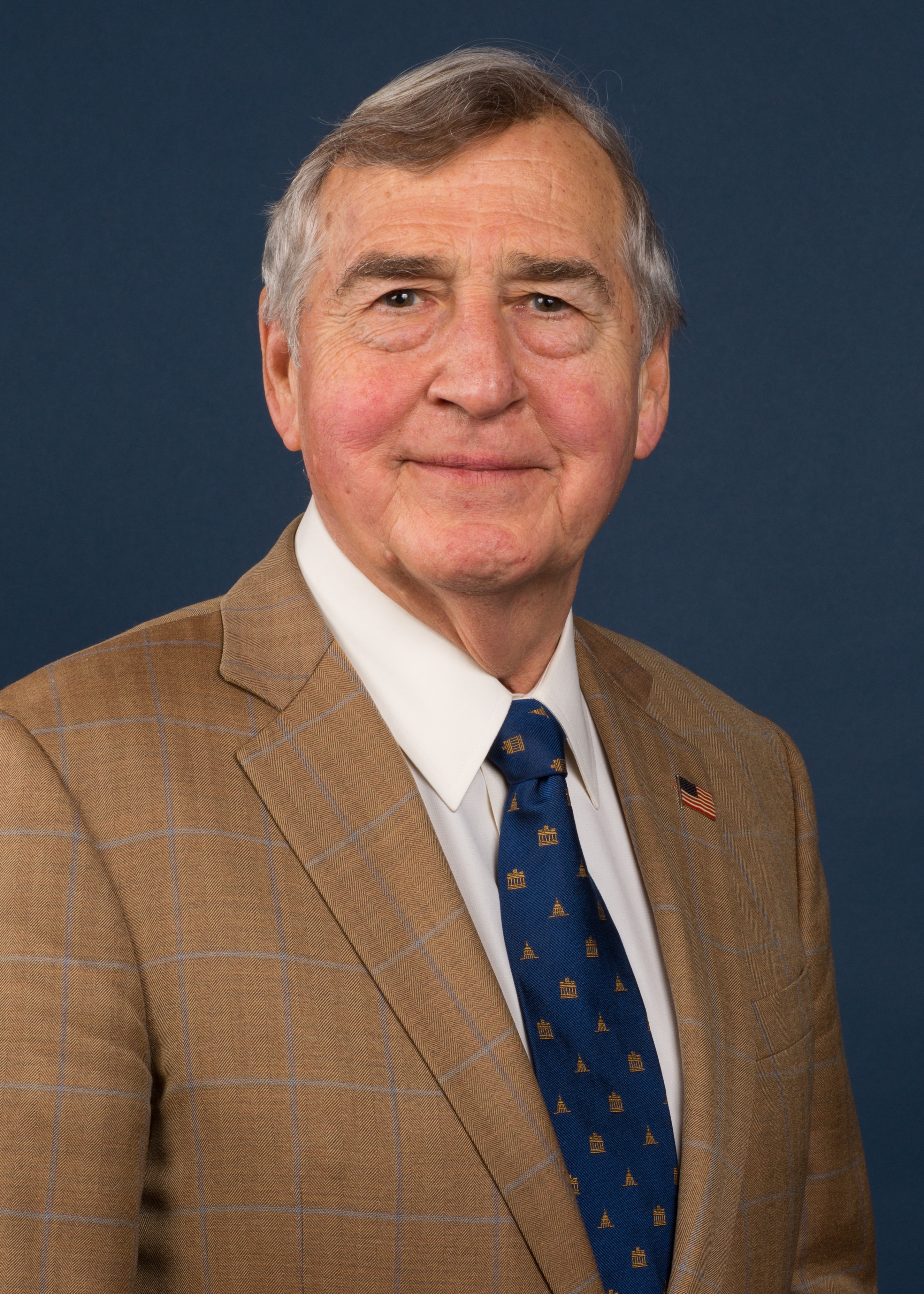 Douglas Dillon Professor of Government, John F. Kennedy School of Government at Harvard University
Graham Allison is the Douglas Dillon Professor of Government at Harvard University and a leading analyst of national security with special interests in nuclear weapons, Russia, China, and decision-making. He was the "Founding Dean" of Harvard's John F. Kennedy School of Government, and until 2017, served as Director of its Belfer Center for Science and International Affairs which is ranked the "#1 University Affiliated Think Tank" in the world. As Assistant Secretary of Defense under President Clinton and Special Advisor to the Secretary of Defense under President Reagan, he has been a member of the Secretary of Defense's Advisory Board for every Secretary from Weinberger to Mattis. His first book, Essence of Decision: Explaining the Cuban Missile Crisis (1971), ranks among the all-time bestsellers with more than 500,000 copies in print. Dr. Allison's latest book, Destined for War: Can America and China Escape Thucydides's Trap? (2017), is a national and international bestseller.    
David Cooper
Owner & Chief Executive Officer, Anglicotech LLC
David Cooper is the Chief Executive Officer of Anglicotech LLC, a Veteran Owned Small Business that specializes in knowledge management and systems integration. David received a Bachelor's degree in International Affairs from the Sam Nunn School of International Affairs at Georgia Institute of Technology. He went on to earn a Master's in Information Technology Management from the Naval Postgraduate School.
Prior to establishing his own business, David spent over five years on the Government acquisition team for Global Combat Support System – Marine Corps (GCSS-MC). This Oracle based Enterprise Resource Planning (ERP) system is modernizing the Marine Corps' supply chain and maintenance processes. While at GCSS-MC, David served in several roles to include the technical director, assistant project manager, and project manager.
Mr. Cooper served for over twelve years on active duty in the Marine Corps as an Infantry Officer, and four years in the reserve. His assignments included the 2d Air and Naval Gunfire Liaison Company, Joint Task Force-Six, and 1st Battalion, 8th Marines. David served a combat tour in Iraq in 2003 where he was attached to the Army's 3rd Infantry Division as a close air support coordinator.
Ambassador Gordon D. Giffin
Partner and Global Vice-Chair emeritus in Dentons
Ambassador Gordon Giffin is a partner and Global Vice-Chair emeritus in Dentons, the world's largest law firm. His practice is focused on international transactions, trade matters and disputes, government procurement, energy regulatory and policy matters, and federal and state regulatory matters and public policy. He maintains offices in Washington, DC and Atlanta, Georgia.
From August 1997 to April 2001, Ambassador Giffin served as the nineteenth U.S. Ambassador to Canada. As Chief of Mission at the U.S. Embassy in Ottawa, he managed U.S. interests in the world's largest bi-lateral trading relationship, as well as U.S. collaboration with Canada on global issues in international fora. He received the Superior Honor Award from the Department of State for negotiating a pre-clearance agreement.
From 1975-1979, he was Legislative Director and Chief Counsel to U.S. Senator Sam Nunn in Washington, DC.
Ambassador Giffin is a graduate of Duke University and Emory University School of Law and holds several honorary degrees. He was a recipient of the Emory University School of Law's 2009 Distinguished Alumni Award, which recognizes outstanding alumni who have achieved distinction in legal practice, teaching, research or public administration. He has also served as an adjunct professor of law at Emory University School of Law.
He currently serves on the Board of Trustees of the Carter Presidential Center; is a member of the Council on Foreign Relations and the Trilateral Commission; and serves on the Board of Directors of Canadian National Railway, Canadian Natural Resources Ltd., and CIBC US Bank. He served as Chair of the Board of TransAlta Corporation from April 2011 to April 2020.
Hubert "Herky" L. Harris, Jr.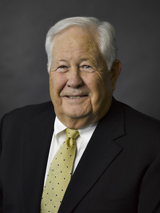 Owner, Harris Plantation, Inc.
Hubert L. Harris, Jr., "Herky", is the Owner of Harris Plantation, Inc. Mr. Harris was the Chief Executive Officer of Invesco North America, from 2003 to 2005; he served as CFO of Invesco from 1993-1996 and as a member of Invesco's Board of Directors from 1993-2004. Mr. Harris served as CEO of Invesco Retirement from 1993-2005. Mr. Harris was the Assistant Director of the Office of Management and Budget during President Carter's administration. Mr. Harris serves on multiple boards, including Aaron's, Inc. and SEI Mutual Funds Complex. He previously served as Chairman of the Georgia Tech Alumni Association, Chairman of the Georgia Tech Foundation, and Executive Director of the International Association for Financial Planning. Mr. Harris serves on the Board of Trustees for the Alexander-Tharpe Fund, the Board of Trustees for the Georgia Tech Foundation as a Trustee Emeritus, the Board of Councilors for The Carter Center, and as a Trustee of the William Harris Homestead Foundation. He is the recipient of numerous awards, including the 2003 Global Business Leadership award from the Robinson School of Business at Georgia State University, the 2005 Distinguished Achievement Award from Georgia Tech's Scheller College of Business, and the 2011 Joseph Mayo Petit Distinguished Service Award. Mr. Harris holds degrees from the Georgia Institute of Technology and Georgia State University.
Eleanor Hill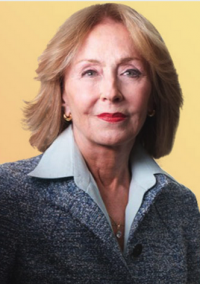 Senior Counsel, King and Spalding
Government Advocacy and Public Policy
With decades of investigative experience in the executive and legislative branches of government, as well as in private practice, Eleanor Hill focuses on congressional and Inspector General investigations, internal investigations, compliance, crisis management and issues related to national security. A partner in King & Spalding Government Advocacy practice and leader of our National Security, Defense Industry and Intelligence team, Eleanor has represented clients in financial services, defense, telecommunications, energy, healthcare, pharmaceuticals and many other industries.
Eleanor has extensive experience in high-level government positions. As Staff Director for the House and Senate Intelligence Committees' Joint Inquiry on the 9/11 Terrorist Attacks, she led the bipartisan investigation that reviewed all relevant U.S. intelligence and first uncovered missed opportunities in pre-9/11 counterterrorist efforts.
Previously, Eleanor was appointed by President Clinton to be Inspector General to the Department of Defense. In that role, she directed audits, criminal and administrative investigations, and investigative policy throughout the Department. A leader in the inspector general community, Eleanor served as vice-chair of the President's Council on Integrity and Efficiency, co-chair of the Intelligence Community Inspectors General Forum and a member of the Attorney General's Council on White Collar Crime.
As Chief Counsel and Staff Director for the U.S. Senate's Permanent Subcommittee on Investigations, Eleanor led numerous domestic and international congressional investigations. She also served as Liaison Counsel for the Senate Select Committee responsible for the Iran-Contra investigation. Having spent nearly 17 years conducting congressional investigations, she now uses that experience to assist clients facing high-profile and high-risk congressional inquiries.
Eleanor is also an experienced federal prosecutor and trial lawyer. Serving both as an Assistant United States Attorney and as a Special Attorney with the Organized Crime Section of the U.S. Department of Justice (DOJ), she has substantial grand jury, trial and appellate experience. She speaks frequently on topics relating to congressional and government investigations, national security, intelligence policy and counterterrorism.
Ms. Hill holds a Bachelor of Science from Florida State University and a Juris Doctor from Florida State University. Eleanor has been listed in the 2013 Best Lawyers in America guide for Government Relations. In2004, she was inducted into the "Academy of Women Achievers," a distinguished group of the country's most prominent women recognized for their outstanding professional accomplishments, by the YWCA of the City of New York. She was also awarded the Department of Defense Distinguished Service Medal by Secretary William Perry, and the Bronze Palm of the Distinguished Public Service Medal by Secretary William Cohen.
Nicole B. Kruse, M.S.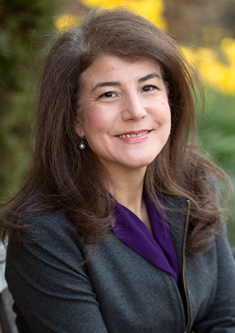 Chief Development Officer, Health, Peace, and Education Programs, The Carter Center
As Chief Development Officer for Health, Peace, and Education Programs at The Carter Center, Ms. Kruse leads the development activities for the Center's programs, which include international efforts to eradicate disease and promote peace, democracy, and human rights. Before joining the Center, Kruse directed the corporate and foundation relations program at the CDC Foundation, associated with the United States Centers for Disease Control and Prevention. She also has prior professional experience in higher education and international trade.
Ms. Kruse received an M.S. in International Affairs from the Sam Nunn School of International Affairs at Georgia Tech, a Graduate Certificate in International Management from the School of Management at Georgia Tech, and a B.A. in Economics and French from Hollins College.
In 2012, Ms. Kruse was named Chevalier (Knight) in the National Order of Merit by decree of the President of the French Republic, and in 2020 received the Distinguished Alumni Award from the Sam Nunn School of International Affairs.
Craig Lesser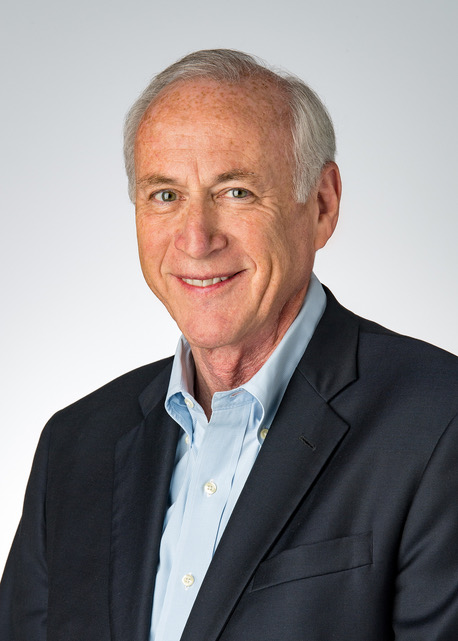 Managing Partner, Pendleton Group
Mr. Lesser is the Managing Partner of the Pendleton Group, a seven-member partnership providing counsel and strategy in the areas of economic development and government affairs. From 2004 to 2007, he was the Commissioner of Economic Development for the state of Georgia where he directed efforts to recruit new business, expand existing business and expand trade and tourism on the global stage. Mr. Lesser has served as managing director of McKenna Long & Aldridge and he previously served as vice president of government and regulatory affairs at Georgia Power Company, president and CEO of Mirant New York and senior vice president of external affairs at Mirant Americas. He has served on a number of boards including CIFAL Atlanta, a UN based initiative to train local officials on governance, economic development, women's and health issues, the Carter Center Board of Councilors, the Georgia Public Broadcasting Board of Directors, the Board of Public Broadcasting of Atlanta, and the Atlanta Regional Commission's Competitiveness Initiative. The Atlanta Regional Commission named Lesser the winner of its 2016 Harry West Visionary Award.
Mr. Lesser received his BA from the State University of New York College at Oneonta, where he has been recognized as a Distinguished Alumnus, and is a graduate of the Advanced Management Program at Harvard Business School, Leadership Georgia and the Regional Leadership Institute.
Thomas E. Noonan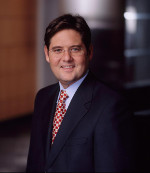 Founding Partner, TechOperators & General Manager, Energy Wise Solutions, Cisco Systems
Tom Noonan is a founding partner of TechOperators LLC, an early stage technology investment firm focused on software, Internet services, cloud computing, security, infrastructure, and mobile computing and is based in Atlanta. Noonan is also Chairman of TEN Holdings, LLC, a diversified family office investment company. Most recently, he was the General Manager of the Energy Management business of Cisco Systems, following the acquisition of his company JouleX in 2013, where he was co-founder and CEO. He is also the former chairman, president and chief executive officer of Internet Security Systems, Inc., which was acquired by IBM for $1.9B in 2006. Tom Noonan and Chris Klaus founded ISS in 1994 to develop the premier network security management company.
Noonan holds a mechanical engineering degree from Georgia Tech and a business degree from Harvard University. He is a frequent speaker at leading industry events and serves on numerous, company, industry and civic boards, including Intercontinental Exchange (ICE/NYSE), Manhattan Associates (MANH), Ionic Security, Caveonix, Automox and SalesLoft. Noonan serves on the boards of The Westminster Schools, the Georgia Tech Foundation and the Georgia Tech Athletic Association. He also serves as head of the Technology Committee for Children's Healthcare of Atlanta. In 2002, President Bush appointed Noonan to serve on the National Infrastructure Advisory Council (NIAC), a White House homeland defense initiative that protects information systems critical to the nation's infrastructure, where he served under President Obama and continues to serve under the Trump administration. He is an active technology investor and is a leading philanthropist through the work of the Thomas Noonan Family Foundation that supports education, environmental and healthcare causes locally and nationally.
The Honorable Sam Nunn
Co-Chairman, Nuclear Threat Initiative (NTI)
Former U.S. Senator Sam Nunn is co-chairman and chief executive officer of NTI. He served as a U.S. Senator from Georgia for 24 years, from 1972 to 1996.
Nunn attended Georgia Tech, Emory University and Emory Law School, where he graduated with honors in 1962. After active duty service in the U.S. Coast Guard, he served six years in the U.S. Coast Guard Reserve. He first entered politics as a member of the Georgia House of Representatives in 1968.
During his tenure in the U.S. Senate, Nunn served as chairman of the Senate Armed Services Committee and the Permanent Subcommittee on Investigations. He also served on the Intelligence and Small Business Committees. His legislative achievements include the landmark Department of Defense Reorganization Act, drafted with the late Senator Barry Goldwater, and the Nunn-Lugar Cooperative Threat Reduction Program, which provides assistance to Russia and the former Soviet republics for securing and destroying their excess nuclear, biological and chemical weapons.
In addition to his work with NTI, Nunn has continued his service in the public policy arena as a distinguished professor in the Sam Nunn School of International Affairs at Georgia Tech and as chairman of the board of the Center for Strategic and International Studies in Washington, DC.
Amy Phuong
Vice President of Government Relations for the Atlanta Hawks and State Farm Arena
Amy Phuong is Vice President of Government Relations for the Atlanta Hawks and State Farm Arena. This position is an expansion of the Atlanta Hawks' External Affairs efforts to unite the broader Atlanta community through the play of basketball while deepening the organization's relationships with local and state leaders. Prior to, Phuong spent nearly a decade in public service; most recently serving as Parks and Recreation Commissioner and the first Chief Service Officer for the City of Atlanta. Phuong has also been a long-time leader and supporter of numerous civic and philanthropic organizations dedicated to improving Atlanta. She has deep relationships with Atlanta's arts, culture, civic and academic communities.
Under Phuong's direction, the Department of Parks and Recreation budget grew from $30 million to $39 million. She oversaw the completion of several new greenspaces and outdoor pools as well as the development of some of the City's most ambitious and transformational park projects including the future Westside Park at Bellwood Quarry, the Grant Park Gateway and the largest, strategic expansion to date for Atlanta's signature public park, Piedmont Park. Phuong also spearheaded the design and construction of the $24 million Martin Luther King, Jr. Recreation and Aquatic Center in the Historic Old Fourth Ward. She also championed the launch of the Centers of Hope initiative and Hot Meals program in 2013.
Phuong has volunteered on recent board positions with Multi-Agency Alliance for Children (MAAC), Chattahoochee NOW, LISC Atlanta, Hands On Atlanta, Outstanding Atlanta, Georgia Tech Alumni Association, Children's Museum of Atlanta, Dad's Garage Theater, and FLUX Projects. She is a graduate of Leadership Atlanta, Urban Land Institute's CFL program, Regional Leadership Institute, Annie E. Casey Foundation's ALR program, and LEAD Atlanta. In 2013, she was one of 18 national participants on the "Albright Challenge" initiative through M.I.T. Phuong was honored as "40 Under 40" by the Atlanta Business Chronicle (2017), "Inspiring Women" by the Atlanta Dream (2016), GA Asian Times' "25 Most Influential Asian Americans in Georgia" Award (2015), Georgia's Diversity Council's "Most Powerful & Influential Women" Award (2013), Apex Society's "Power 30 Under 30" Award (2011), and the Secretary of State Award for "Excellence in Citizenship." She holds a B.S. in International Affairs and an MBA from the Scheller College of Business at Georgia Tech, and served as Student Body President in her undergraduate senior year.
Major General Arnold L. Punaro, USMC (Ret.)
CEO, Punaro Group, LLC
Arnold Punaro is the CEO of The Punaro Group, LLC, a Washington-based firm offering government relations, strategic planning, and federal budget and market analysis. He is Chairman of the Secretary of Defense's Reserve Forces Policy Board, and a founding member of the Defense Business Board. He previously served as an executive vice president at Science Applications International Corporation (SAIC) and as Senator Sam Nunn's Staff Director of the Senate Armed Services Committee. A retired U.S. Marine Corps Major General, he served as the Commanding General of the 4th Marine Division. He served on active duty as an Infantry Platoon Commander in Vietnam where he was awarded the Bronze Star for valor and the Purple Heart. He is the author of The Ever-Shrinking Fighting Force and On War and Politics: The Battlefield Inside Washington's Beltway. He has Masters of Arts degrees from the University of Georgia and Georgetown University.
Clyde C. Tuggle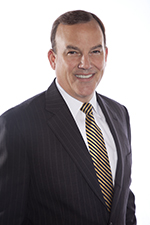 Founding Partner, Pine Island Capital Partners, LLC.
Clyde C. Tuggle is co-founder and founding partner of Pine Island Capital Partners, an innovative private equity investment firm. In 2017, Tuggle joined former Goldman Sachs partners, John Thain and Phil Cooper in founding the Washington, DC-based firm, which focuses on US middle market investment opportunities.
Prior to Pine Island Capital Partners, Tuggle spent 30 years with The Coca-Cola Company. Tuggle joined the company in 1988 in the Corporate Issues Communications Department. In 1992, he was named executive assistant to Roberto C. Goizueta, then chairman of the Board of Directors and chief executive officer of the company, where he managed external affairs and communications for the office of the chairman. In 1998, he transferred to the company's Central European Division office in Vienna where he held a variety of positions, including Director of Operations Development, Deputy to the Division President, and Region Manager for Austria.
In 2000, Tuggle returned to Atlanta as chief of staff to Chairman, Board of Directors, and Chief Executive Officer Doug Daft and was named vice president. In 2003, he was elected a senior vice president and named director of Worldwide Public Affairs and Communications and named to the company's Executive Committee. In 2005, he became president of the Russia, Ukraine and Belarus business unit. In 2008, Tuggle was named Senior Vice President of Corporate Affairs and Productivity and named to the Company's Executive Committee. From 2009, to 2017, he served as Senior Vice President of Global Public Affairs and Communications, a position reporting directly to the chairman and CEO of the company. He retired from the company in 2018.
Tuggle serves on the board of directors of the Georgia Power Company, where he is chairman of the compensation committee and on the boards of Oxford Industries, Inc and TRIFORM, LLC.
Tuggle is a past chairman of the Board of Trustees of Agnes Scott College and a trustee of the Georgia Research Alliance. He serves on the Boards of Directors of the Center for Addiction and Substance Abuse and the U.S. Russia Business Council. He is chairman of the Board of Directors of the World Affairs Council of Atlanta. He is a member of the Council on Foreign Relations, the Goizueta Business School Advisory Board and the Yale University International Advisory Board. In 2013, Tuggle was elected a Woodrow Wilson Visiting Fellow.
He holds a bachelor's degree in German Studies and Economics from Hamilton College and a Master of Divinity from Yale University. He studied at the Ludwig-Maximillian Universität in Munich, Germany and completed The Executive Program at the University of Virginia's Darden Business School.