Job Title / Employer
Senior Associate at International Venture Philanthropy Center (IVPC) in Atlanta, Georgia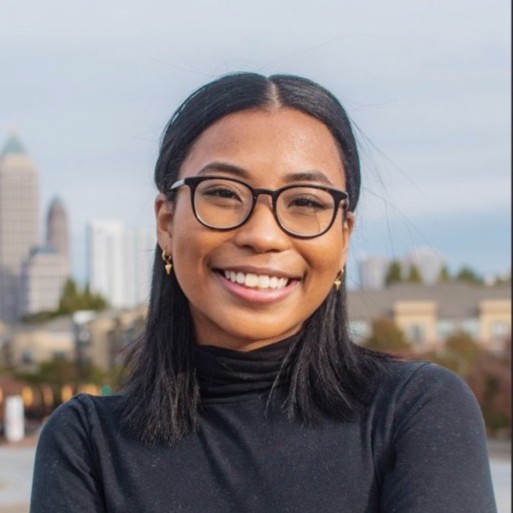 1. What's the coolest part of your work?
I have enjoyed playing a role in championing a more sustainable future. With IVPC, I have engaged with social investors across public and private sectors who are leveraging their resources as a force for good.
I have also interacted with global organizations that are tackling complex, interdependent issues like the climate crisis. For instance, earlier this year, I traveled to Cartagena, Colombia, and spent a day on a site visit with a local nonprofit planting mangroves on Tierra Bomba Island to preserve its coastal ecosystem from erosion and rising sea levels.
2. Why are you passionate about it?
I am passionate about creating meaningful change for a better future. My experiences at Georgia Tech, from my internships to studying abroad in Southeast Asia, played a central role in shaping my trajectory.
I knew I wanted to use my background to improve the state of the world, and I have been fortunate to have pursued a path where I can align my personal mission with my professional career. Knowing that I have made a marginal impact in my community and beyond through my work at the intersection of philanthropy and international development has been incredibly rewarding.