Degree
International Affairs
Job Title / Employer
PhD Candidate in the School of City and Regional Planning at Georgia Tech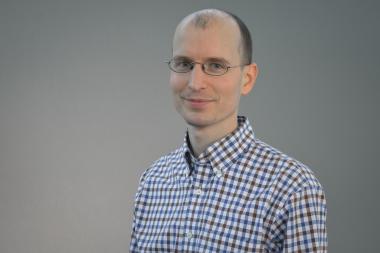 Peter Hylton graduated from our bachelor's program in International Affairs 2008. Following graduation, he worked as a civilian logistics employee for the Army until 2012 and is now a PhD candidate in the School of City and Regional Planning at Georgia Tech. His area of focus at Georgia Tech is in transportation with a minor in operations management. His dissertation title is "Electronic Retail Effects on Airports and Regional Development." Peter shared with us how his bachelor's education prepared him for his studies
A NUNN SCHOOL EDUCATION
My education at the Sam Nunn School of International Affairs (INTA) prepared me for my PhD studies in City and Regional Planning in a number of ways. Here I'll cite just four. First, the Sam Nunn School helped me understand foreign planning systems in the context of their national history, culture, and political systems. We spend a lot of time in INTA examining how societies function in their unique contexts. This is a very important framework for analysis of just about any aspect of those societies, including their urban development.
Secondly, studying at the school showed me how different governance structures produce distinct outcomes and how international governance structures can coordinate solutions. Here comparative politics (INTA 3203), Comparative Political Philosophies (INTA 2210), and a host of classes on international institutions are very important. During my subsequent research, I have leveraged this background to study types of inter-regional, "megaregional" governance mechanisms that can solve coordination problems among local governments.
Third, the INTA program made me more comfortable writing memos and articles of any length that provide a clear appraisal of whatever situation is under discussion. Among other classes, the INTA capstone course gives great experience with working as a group to write analyses, which has been an important skill in my subsequent work.
Finally, studying at the Sam Nunn School makes you comfortable with the ways in which science and technology interact with policy and society. Connections with science and technology have been important in my subsequent studies in City and Regional as well because of the ways in which urban data collection, autonomous vehicles, aerial drones, and app-based on-demand ride services (e.g., Uber, Lyft) are changing the way people move through cities and increased the policy challenges that governments face. Given the ways in which technology is reconfiguring our lifestyles and interactions, its social and policy implications are just beginning.
Find Peter's publications written during his PhD studies on his personal Google Scholar webpage.