Welcome to the graduate program of the Sam Nunn School of International Affairs at Georgia Tech! We offer three master's degrees and a doctoral degree, all at the nexus of science, technology, and international affairs. Our master's curricula prepare graduates to assume positions within business, government, and international organizations. While our doctoral curriculum enables graduates to assume roles in academia, senior research positions, and the private sector. In addition to degree programs, the Nunn School also offers graduate certificates for those looking for a more concise and specific course study.
Why Study at the Sam Nunn School?
The Nunn School lies at the intersection of science, technology, and international policy at a world-renowned technological institute. The program's interdisciplinary nature allows students to take courses in the Nunn School and outside of the department to meet their post-graduation plans. In their classes, students will engage with peers in the Ivan Allen College and also students studying business, computing, design, engineering, and the sciences. The courses offered by the Nunn School are taught by tenure-track faculty and distinguished professors of the practice, who are former policymakers, researchers, and business executives. The goal of the program is to prepare students for 21st Century careers.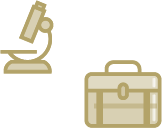 Research Opportunities
Research opportunities are available to students through GRA positions or for course credit. Past assignments have included completing research on Transatlantic Data Privacy; Women and Terrorism; and Syria and Chemical Weapons. The purpose is to give students the opportunity to further develop their critical thinking, writing, and analytical skills.
Distinguished Faculty 
At the Sam Nunn School, our faculty conduct research on a range of topics including but not limited to nuclear proliferation, energy, trade, transatlantic relations, space policy, and terrorism. They also possess regional expertise in Europe, Latin America, Asia, and the Middle East. Every semester, our faculty bring their passion into the classroom to prepare students for their future careers.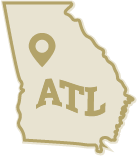 City of Atlanta
While there is plenty to do on our 400-acre campus, we encourage students to venture off-campus and explore the City of Atlanta. Atlanta is home to over a dozen Fortune 500 companies such as Home Depot, Equifax, United Parcel Service, and our neighbor, The Coca-Cola Company. It is also the headquarters of the nonprofits such as the Carter Center and CARE, home of 26 diplomatic missions, and 28 bi-national chambers of commerce. Many of our students have interned at these organizations, and several alums now work there.
Graduate Advising / Admissions
Vince Pedicino
Graduate Advising & Enrollment Services
Habersham Building
781 Marietta St. NW
Atlanta, GA 30332-0610
Phone: 404-894-1905
Email: vince.pedicino@inta.gatech.edu
Twitter: @NunnSchoolGT