To complement their educational experience, Nunn School students participate in a wide range of extracurricular activities. Georgia Tech has more than 500 student organizations for students who want to connect, make friends, and build skills. Activities range from cultural, religious, recreational activities, and political organizations to leisure and service among many others!
Some International Affairs students are involved in Books Not Bombs, Energy Club, Model United Nations, which engage Nunn School faculty advisors.
Students are also very active in Georgia Tech organizations including Student Government Association (SGA), AIESEC (an international business group), intramural and intercollegiate athletics, Greek organizations, and the Technique, the student newspaper.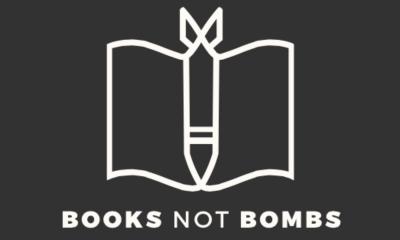 Books Not Bombs is an organization on Tech's campus that gets students excited about sharing their love for learning and education. They partner with the IRC (International Rescue Committee) to send GT students as tutors to Clarkston High School. The tutors help refugee students with homework in all areas and applications and also host professional development workshops. These students love getting to connect with high schoolers in Clarkston.

The Energy Club seeks to inspire and prepare the next generation of individuals knowledgeable in the complex interaction energy-related world. We strive to bring together the technology, policy and business of the energy landscape to better understand the issues and contribute to the dialogue. We offer a great opportunity to get involved and network with many influential energy leaders on campus and across the country. The interdisciplinary nature of the topic ensures that there is something for everyone in the club. We cater to all majors and both graduate and undergraduate students.

Model United Nations Program
Georgia Tech Model United Nations Program (GTMUN) strives to provide students with a forum in which they can actively interact with international affairs, politics and relations. Model UN allows students to apply nearly any academic skill set to a variety of situations. For example, a Nuclear Engineer may be tasked with developing reasonable international nuclear energy goals or laws in the International Atomic Energy Agency (IAEA). Or perhaps a History major will be tasked with utilizing their understanding of historical intricacies to attempt to alter the War of the Roses' progression and instead attempt to discover a peaceful resolution rather than creating a war-barren landscape. Regardless of a student's major, Model UN allows all participants to express themselves creatively as they attempt to address pressing international concerns, alter historical truths or fight for future interests.