The Sam Nunn School of International Affairs and the School of Modern Languages offers a Bachelor of Science in International Affairs and Modern Languages (IAML). The joint degree provides students with intensive foreign language training along with essential and quantitative skills to succeed in international businesses and organizations. Graduates will have the technical, scientific, language, and international affairs knowledge to interact with other societies and cultures.
Degree Benefits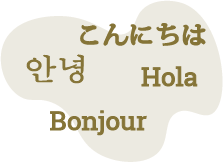 Language Concentration
IAML program allows students to concentrate in Chinese, French, German, Japanese, Korean, Russian, or Spanish. IAML students take an additional 24-credit hours in a single language beyond the 2002 level in French, German, Korean, and Spanish or 2001 level for Chinese, Japanese, and Russian.
International Experience
A study, research, or internship experience abroad is required for students in the IAML program. Students are encouraged to participate in one of five study abroad opportunities offered by the Sam Nunn School of International Affairs.
IAML Degree Checklist & Academic Map
IAML Degree Checklist & Academic Maps
---
HTS requirement for IAML degrees
As is listed on the degree checklist, every student must complete one HTS course for the IAML degree. The goal of this course is a broad study of non-U.S. history. The courses that count towards this HTS requirement can be found in the course catalog.
---
Technology Requirement
All Nunn School undergraduates are required to complete two technology courses before graduation. Specific classes can be found in the course catalog.